A study involving researchers from the Cancer Center at Children's Hospital of Philadelphia (CHOP) has shown that blinatumomab, a bispecific T cell-engaging antibody, is less toxic than chemotherapy with similar or better outcomes for high-risk relapsed B-cell acute lymphoblastic leukemia (B-ALL). The findings, which were recently published in JAMA, suggest the drug should be the standard of care for a subset of patients with this high-risk, difficult-to-treat cancer.
While survival rates for children with newly diagnosed B-ALL are excellent, the five-year survival rate is only 25% to 50% among patients who relapse early in the course of their disease. Treatment for a first relapse typically involves several cycles of chemotherapy followed by hematopoietic stem cell transplant. However, many patients are unable to proceed to a transplant due to adverse effects related to chemotherapy or an inability to achieve the minimal residual disease (MRD) needed for good transplant outcomes.
Blinatumomab is a bispecific antibody that links a patient's CD3+ T cells to CD19+ leukemia cells, inducing an immune response that destroys the cancer cells. The targeted treatment has been approved by the FDA for the treatment of adults and children with relapsed/refractory B-ALL and MRD- positive B-ALL.
To assess the effectiveness of the drug compared to chemotherapy alone, researchers at 155 hospitals across the United States, Canada, Australia, and New Zealand, including CHOP, enrolled patients in a randomized phase 3 clinical trial conducted by the Children's Oncology Group. The study included patients 1 to 30 years old who were experiencing their first B-ALL relapse. All patients received a four-week course of reinduction chemotherapy, and then the group was randomized into two cohorts: one that received two cycles of blinatumomab, and one that received two cycles of multiagent chemotherapy. All participants in the trial were expected to receive a hematopoietic stem cell transplant after these two cycles of treatment if they achieved a good response and were healthy.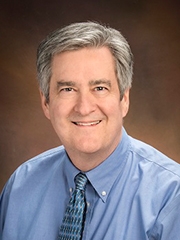 The trial was stopped early due to strong results in favor of blinatumomab over chemotherapy. Among the patients who were randomized and included in the study, the two-year disease-free survival was 54.4% for the blinatumomab group versus 39.0% for the chemotherapy group, and two-year overall survival was 71.3% for the blinatumomab group versus 58.4% for the chemotherapy group. Those receiving chemotherapy experienced much high rates of serious adverse events, including infection, febrile neutropenia, and sepsis.
"When it comes to high-risk cancers like relapsed B-ALL, we have reached a plateau in what we can accomplish with more intense chemotherapy, which comes with numerous toxic side effects," said co-senior author Stephen P. Hunger, MD, Chief of the Division of Oncology, Director of the Center for Childhood Cancer Research, and holder of the Jeffrey E. Perelman Distinguished Chair in the Department of Pediatrics at CHOP. "This study shows that blinatumomab can replace chemotherapy in certain subsets of B-ALL because it is less toxic and leads to better outcomes. Additional studies will examine this therapy in other disease stages of B-ALL to see if it has a similar benefit."
Read more about this study here.