News
Read a case study about a patient treated by physicians from the Pancreatic Disorders Program.
A new study involving CHOP researchers show blinatumomab is less toxic and as good or better than chemotherapy for high-risk relapsed B-ALL.
In May 2020, the U.S. Centers for Disease Control and Prevention (CDC) defined multi-system inflammatory syndrome in children (MIS-C), which was the diagnosis in this case.
Study is first to demonstrate how one specific combinational therapy may provide measurable benefits to patients with mitochondrial respiratory chain disorders, which currently lack FDA-approved therapies.
CHOP researchers describe different types of rashes they have seen in patients diagnosed with the COVID-19-related inflammatory syndrome.
CHOP researchers have found that NTRK fusions are more common than expected in pediatric tumors, which could lead to better screening and treatment.
In a new study, CHOP researchers integrate data regarding how the conditions present clinically with data on protein-protein interactions.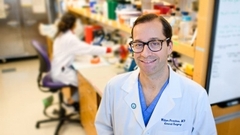 In a proof-of-concept study, CHOP and Penn researchers have identified ionizable lipid nanoparticles that could be used to deliver mRNA as part of fetal therapy.
The FDA has approved a treatment that targets ALK mutations in relapsed, refractory ALK-positive anaplastic large cell lymphoma.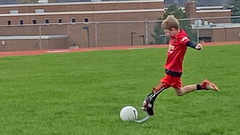 Van Nes rotationplasty surgery for osteosarcoma is a "functional amputation" in which the the foot is rotated 180 degrees on the vertical axis and the ankle becomes a functioning knee joint.